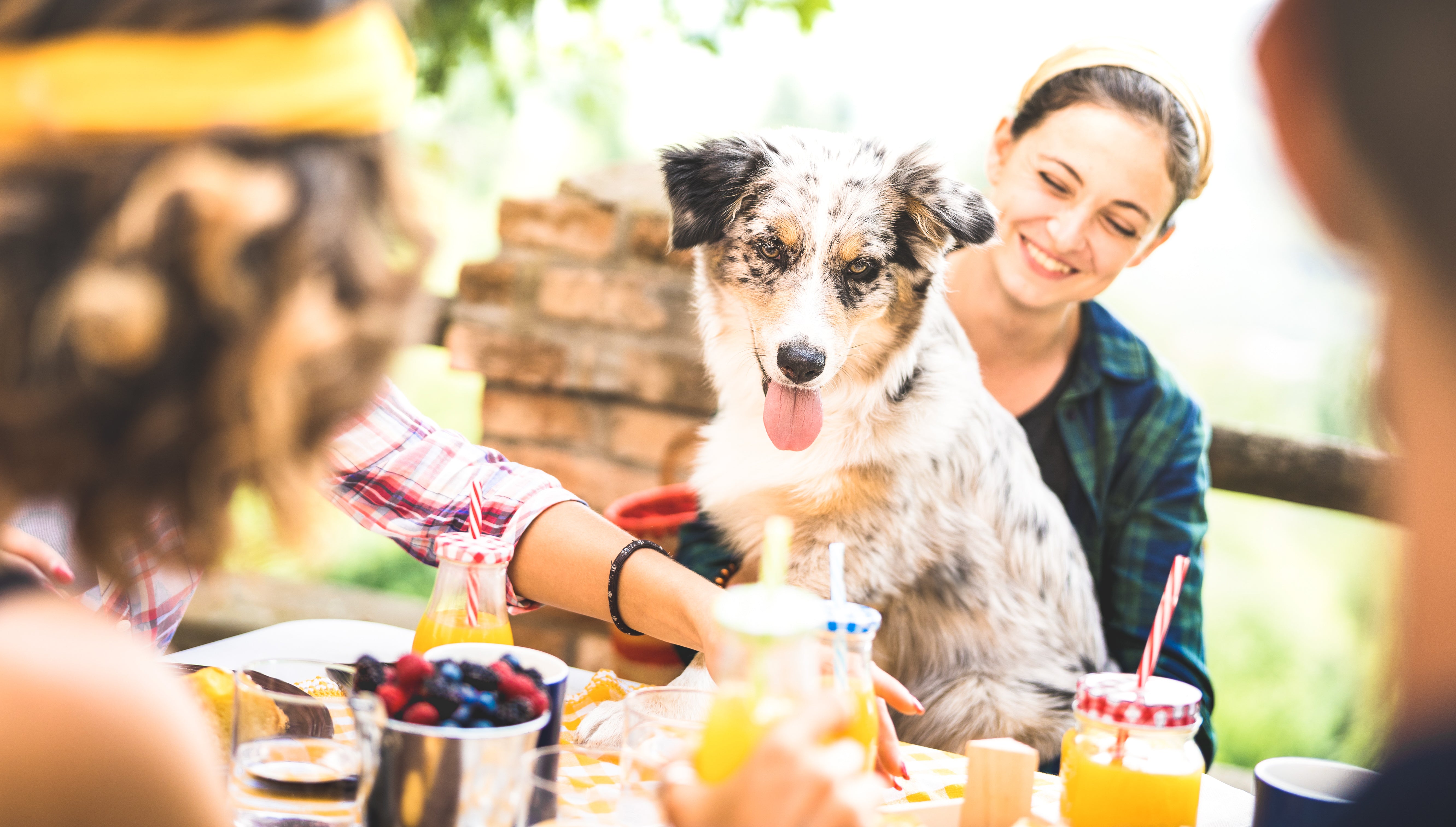 Labor Day + Your Dog: Tips for Managing LDW Anxiety Triggers
It's almost the end of summer! Time for a long weekend recognizing the American Labor Movement! That's right, it's almost Labor Day Weekend (LDW for short). While LDW is a fun time for pet parents, this holiday weekend can also be a very stressful one for your dog if you aren't prepared! Keep reading for dog safety tips for Labor Day Weekend and how you can make the most of the first weekend in September with man's best friend! 
Getting There + Travel Anxiety in Dogs
LDW is one of the busiest travel weekends of the year and if you are planning a trip there's a good chance you want to bring your dog with you! Unfortunately, travel anxiety is a real fear in dogs especially if a long car ride is involved! There are many ways to identify travel anxiety in your dog but in this blog we are going to focus on tips for managing your dog's travel anxiety. 
Managing Travel Anxiety in Dogs
Chances are if you have stumbled upon this article you are looking for something you can do now to make travel easier for your dog! Lucky for you, ThunderWorks offers some great products that can help! 
ThunderShirt® for Dogs:
ThunderShirt® is the original, vet recommended, natural calming solution that helps reduce anxiety in dogs in a drug-free way. The ThunderShirt® is designed to apply gentle, constant pressure to calm all types of anxiety, fear, and over-excitement issues in dogs. 
ThunderEase® for Dogs Calming Collar:
ThunderEase for Dogs® mimics the calming pheromone that a mother dog releases while nursing her puppies, which helps your dog to feel calmer, more secure, and more comfortable! ThunderEase comes in a few different formats but for travel, we recommend the ThunderEase® Calming Collar for Dogs. 
The ThunderEase® pheromones in our Calming Collar are activated by your dog's body heat, so they are there to help calm your dog wherever they go, and in whatever situation that comes up!  The other great thing is post car ride, your dog will still have the calming effects of ThunderEase® with them all weekend long! 
Staying Home? Visitors + Your Dog
Some people throw the party instead of bringing it with them! That means that if you're the designated host or hostess of the LDW festivities, you are likely expecting many visitors that your dog is not used to entering the home. These new faces can cause stress to your dog and you may be too busy hosting the party to help. That's why we recommend creating a comforting environment for your dog prior to visitors arriving. 
ThunderEase® for Dogs Calming Diffuser:
 ThunderEase® for Dogs Calming Diffuser can provide a nurturing and calm environment for your dog. Similar to the ThunderEase® Calming Collar, our diffuser application style emits calming pheromones into the air. For the best results, we recommend plugging in your diffuser days before the party in the area your dog will spend most of their time. 
ThunderWunders® for Dogs Calming Chews:
Since there's no traveling involved and the risk for motion sickness is mitigated, visitors in the home are the perfect time to try ThunderWunders®!
ThunderWunders® Dog Calming Chews are vet recommended, and contain ingredients that help promote rest and relaxation for your dog, so you can spend less time struggling and more time enjoying the festivities. Simply give your dog the recommended amount of ThunderWunders ~30 minutes prior to the party so that the chews have time to kick in before guests arrive! 
The Big Booms are Back
Your dog hoped they had heard the last of the summer fireworks displays in July but unfortunately, LDW is another one of those times many people will want to fire off fireworks as the "summer season" comes to an end! 
There are many things to do to help your dog with fireworks, that you can read all about in the blog linked that we posted earlier this summer! Together we can make those fireworks shows a little less stressful for our canine friends! 
Additional Safety Tips
Now that we have highlighted the big three anxiety triggers for LDW we did want to highlight just a few additional safety tips to be sure your LDW goes great!
Water Safety: If you are going to be on the water with your dog we recommend being sure your dog has some sort of flotation device on at all times so that if accidents do occur they float and wait for you to get to them.  Also, be sure to monitor your dog if around salt water! If they drink too much of it, dehydration may occur! 

Grill Safety: A big staple of LDW is grilling out! Be sure to keep your grill in a location that your dog cannot jump up on or get too close to risking a burn! 

Food Toxicities: There are many things that humans eat that are toxic to dogs. Be sure to set the guidelines for your guests that no one should give your dog human food unless checking with you prior, ensuring your dog's health and safety. 
Last but no least, HAVE FUN! This is one of the last summer weekends before the cool air moves in so make the most of it for both you and your dog! If you try out any of our calming solutions be sure to tag us on Instagram or Facebook so we can see! Happy Labor Day Weekend!