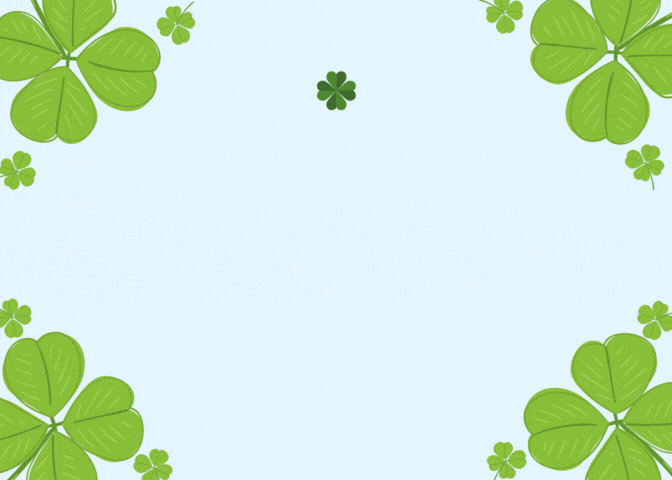 It's Not Luck, It's ThunderWorks
March is the month of luck and according to astrologists and the tarot readers of TikTok, this March is going to be one of the luckiest months in a while for many! While luck is great and all, sometimes you can't bank on a lucky experience and that's why we are here! When it comes to keeping your dog calm during stressful situations, rather than relying on "the luck of the Irish (Setter)," we have calming solutions that have been used by many with thousands of 5 star reviews online! Keep reading to learn more about our calming products for dogs that can help you reduce your dog's stress levels and increase their quality of life! 
It's Not Luck, It's ThunderShirt®
ThunderShirt® is the original, vet recommended, natural calming solution that may reduce anxiety in dogs in a drug-free way. Like swaddling an infant, our dog anxiety vest's patented design applies gentle, constant pressure to calm all types of anxiety, fear, and over-excitement issues in dogs.
ThunderShirt® has over 32,000 5 star online reviews across many different shopping platforms including Amazon, Chewy, and big box pet stores! 
"My most recent purchase was for ThunderShirt® number 3 and 4. My little guy (25 lb terrier mix) wears a medium, and it really helps him calm down. He has a tendency to bark at car doors opening across the street, leaf blowers (which are all over my neighborhood), and sometimes just people walking past our house. He and I really appreciate these "hug" shirts!" 

- Laura H.
It's Not Luck, It's ThunderWunders®
ThunderWunders® Dog Calming Chews contain ingredients that help promote rest and relaxation for your dog, so you can spend less time struggling and more time snuggling. Packed full of thiamine, L-Tryptophan, melatonin, and other calming ingredients, our chews help your dog relax in situations that may cause them anxiety.
ThunderWunders® can be used for common stressful situations, like fireworks, thunderstorms, traveling, vet visits, & grooming! 
ThunderWunders® have over 3,000 5 star reviews online and are loved by both dogs and dog parents alike! They are calm in a tasty, bite-sized bit, ya know. 
"My 85 lb Labrador retriever is terrified of thunder. (Some hunting dog he would make). But he is the most loyal and protective otherwise. So when a storm approaches we give him 4-5 "chill pills" and it calms him down in short order! I don't know what we would do without ThunderWunders® Calming Chews." - Scott S.
It's Not Luck, It's ThunderEase®
Is your dog generally anxious? Do they hate to be home alone, and suffer from separation anxiety?  Do they bark endlessly when a delivery driver comes by, or someone rings the doorbell? ThunderEase® could help your dog to feel much calmer, all day long!  
ThunderEase® mimics the calming pheromone that a mother dog emits while nursing her puppies, which helps your dog to feel calmer and more comfortable in all situations!  
ThunderEase® uses the Adaptil® formula, which is the #1 Vet Recommended Solution to help dogs adjust to challenging situations and curb unwanted stress related behaviors. 
ThunderEase® has over 4,000 5 star reviews online and has been used for years under the Adaptil® name! 
"This is the best experience for our 3 year old Cardigan Welsh Corgi. He was "my'' puppy and did not want anyone to touch him, especially his head. He has separation anxiety and is super skittish.Within the first week of wearing his ThunderEase® Calming Collar we could see him becoming more comfortable around my husband and folks who would visit. Anyone can pet him now, including the top of his head, without him running or backing away! He's delightful and friendly. He still does not want to share toys with the other two puppies, but that's fine with us. This natural, easy to use collar has worked miracles for Percy, and I've recommended the ThunderEase Calming collar to a couple of friends. GREAT product with OUTSTANDING results. Thank you." - Suzanne L.
Experience the Magic
Now that you know all about each of our calming solutions, we want to know which one is your favorite! Tag us in photos and videos of your dog with their go-to calming product so we can feature it in the future!