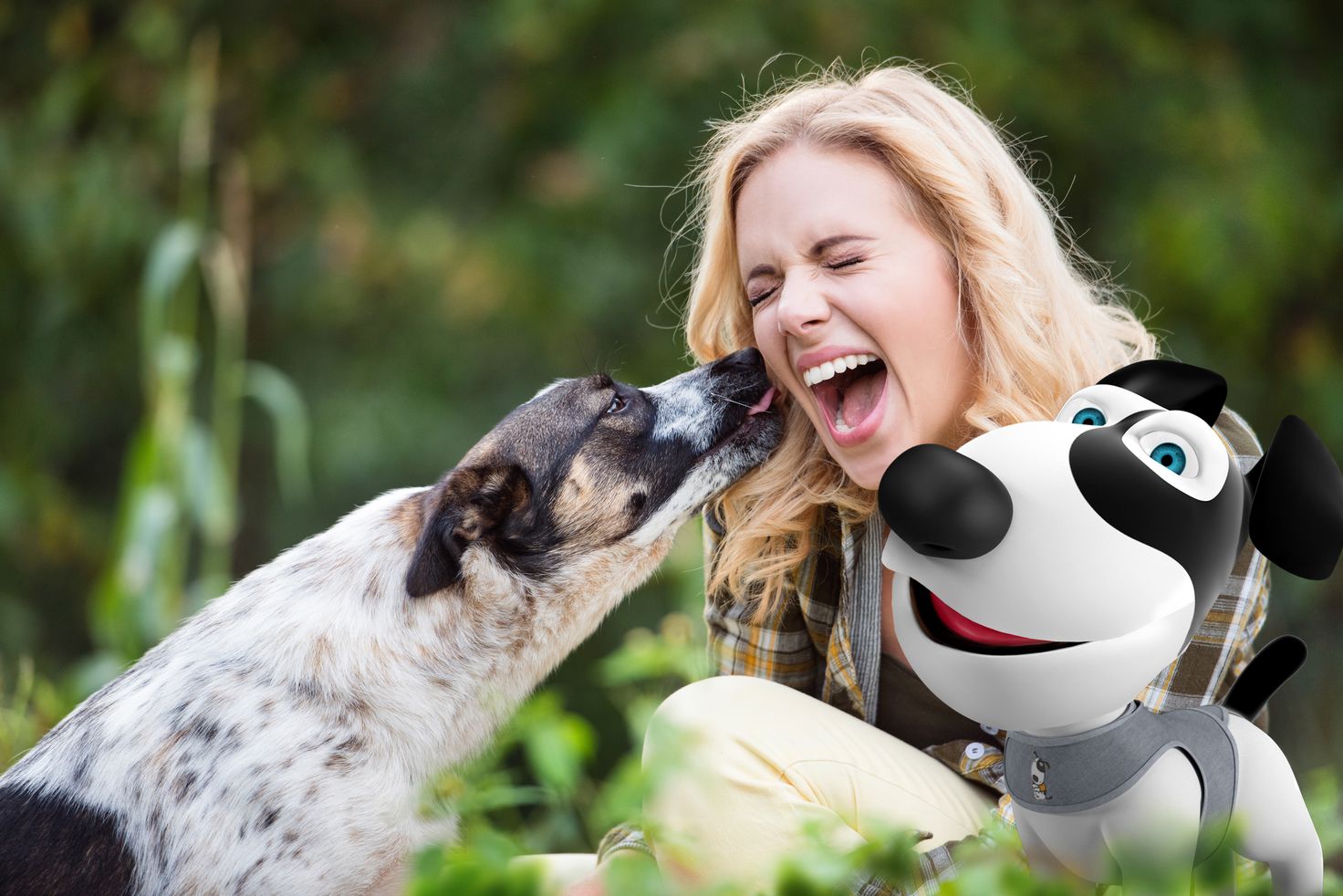 Surviving the Summer: Your Summer Survival Kit
Things are heating up and summer is right around the corner! Summer is the season for travel, fun, thunderstorms, fireworks, and more! Summer is arguably one of the most fun seasons for humans but can be stressful for man's best friend. To help both you and your dog have the most fun this summer we wanted to share with you a set of summer rules to live by, or a Summer Survival Kit, if you will! This set of tips, tricks, and products are perfect for making this summer your best one yet! 
Keep Cool this Summer
First and foremost, be sure you are able to keep cool this summer. You start sweating within ten minutes of being in the heat so imagine if you were covered in fur! Luckily for some breeds, their coats help cool them down and dogs also cool themselves through their paws but there are some things you should be doing/looking out for when out and about during the summer heat. 
Don't Leave Your Dog in the Car
This one typically goes without saying but don't leave your dog in the car while you go to your favorite store. It can get to over 120 degrees in a parked car, even if it's only 85 degrees outside. Even with the air conditioner on, leaving your pet in a car can be dangerous or even fatal. After just 15 minutes, your dog could start overheating. After 30 minutes, your dog could suffer brain damage, irreversible organ damage, seizures, or may die. Try leaving your dog at home, having a friend or family member watch them while you're out, or visiting dog-friendly restaurants and stores.
Watch for Signs of Dehydration
While everyone notices when their dog is panting and they need a drink of water, there are some other signs of dehydration in pets that you should look out for:
Eyes appear sunken

Back is warm to the touch

Mouth is dry with thick saliva

Head is visibly tired or lowered

Skin lacks elasticity

Vomiting, diarrhea, loss of appetite

Feet are unstable

Urine is dark or discolored
Find Fun Ways to Stay Cool!
There are some fun ways that you can help your dog stay cool during those hot summer days! Trust us on these, they are dog approved! 
Get your dog a small swimming pool

Frequent outdoor areas with ample shade

Try frozen treats - your dog will love these! 
Storms Are Bound to Happen - Reduce Stress!
In the summer, thunderstorms are bound to happen and for many dogs this is one of the most anxiety triggering events that can occur all summer. Many dogs do not like loud noises and will hide, cry, or appear very stressed out when the sky goes boom. There are many solutions to help manage your pup's stress, check out our list of Dos and Don'ts here. 
Another Type of Boom: Fireworks
When the weather heats up something about the summer sun makes people want to shoot off fireworks in the sky which, similarly to thunderstorms, can trigger anxiety in our pets. There are many reports every year of dogs running off during fireworks due to their fear so we have put together some fireworks safety tips which you can find here. 
Vacation's All We Ever Wanted - Unless it Involves a Car Ride
Dogs love spending time with their humans and the idea of a vacation with you makes them happy but for some dogs, this excitement can be taken away due to their travel anxiety. Helping your dog with travel anxiety doesn't have to be scary. We have put some tips in our Memorial Day Weekend blog you can read here. (There's also additional tips for separation and fireworks). 
Build Your Dog's Summer Anxiety Survival Kit
While there are many stressors that present themselves during the summer months, we have some calming solutions that can help take the anxiety out of the fun moments and lead to a better summer for both you and your dog! Check out our solutions below!
Perfect for storms, fireworks, travel, and separation, ThunderShirt® works by applying gentle, constant pressure to calm all types of anxiety, fear, and over-excitement issues in dogs. ThunderShirt® is made of a lightweight material so you don't have to worry about your pup overheating and it is vet recommended for helping manage dog anxiety! 
Best use cases: During thunderstorms, firework shows, or during travel. ThunderShirt® can be worn for extended periods of time and can be taken on the go for those situations your dog needs calming relief. 
Calm in a tasty, bite-sized bit,
ThunderWunders®
ThunderWunders® Dog Calming Chews contain ingredients that help promote rest and relaxation for your dog, so you can spend less time struggling and more time snuggling. Packed full of thiamine, L-Tryptophan, melatonin, and other calming ingredients, our chews help your dog relax in situations that may cause them anxiety.
Best use cases: We recommend giving your dog ThunderWunders® 30 minutes prior to a stressful event so these tasty chews are best used for anxiety triggers you can prep for such as fireworks or car rides! 
Like mom,
ThunderEase®
can soothe your pup
Is your dog generally anxious? Do they hate to be home alone, and suffer from separation anxiety?  Do they bark endlessly when a delivery driver comes by, or someone rings the doorbell?  ThunderEase® could help your dog to feel much calmer, all day long!  ThunderEase mimics the calming pheromone that a mother dog emits while nursing her puppies, which helps your dog to feel calmer and more comfortable in all situations!  
This calming solution comes in a few different formats which work best for certain situations. 
ThunderEase® Calming Diffuser: Best when continuous calm is needed in the home. 
ThunderEase® Calming Collar: Perfect for the on-the-go pup who faces generalized anxiety everywhere they go! 
ThunderEase® Calming Spray: Perfect for combining the powers of calm with ThunderShirt®, and for home and on the go! 
Let's Have Fun!
Now that you have these tips, tricks, and calming solutions under your belt, get out there and make the most of your summer! Be sure to tag us on Instagram so we can see all of the summer fun you and your pup are having all summer long!