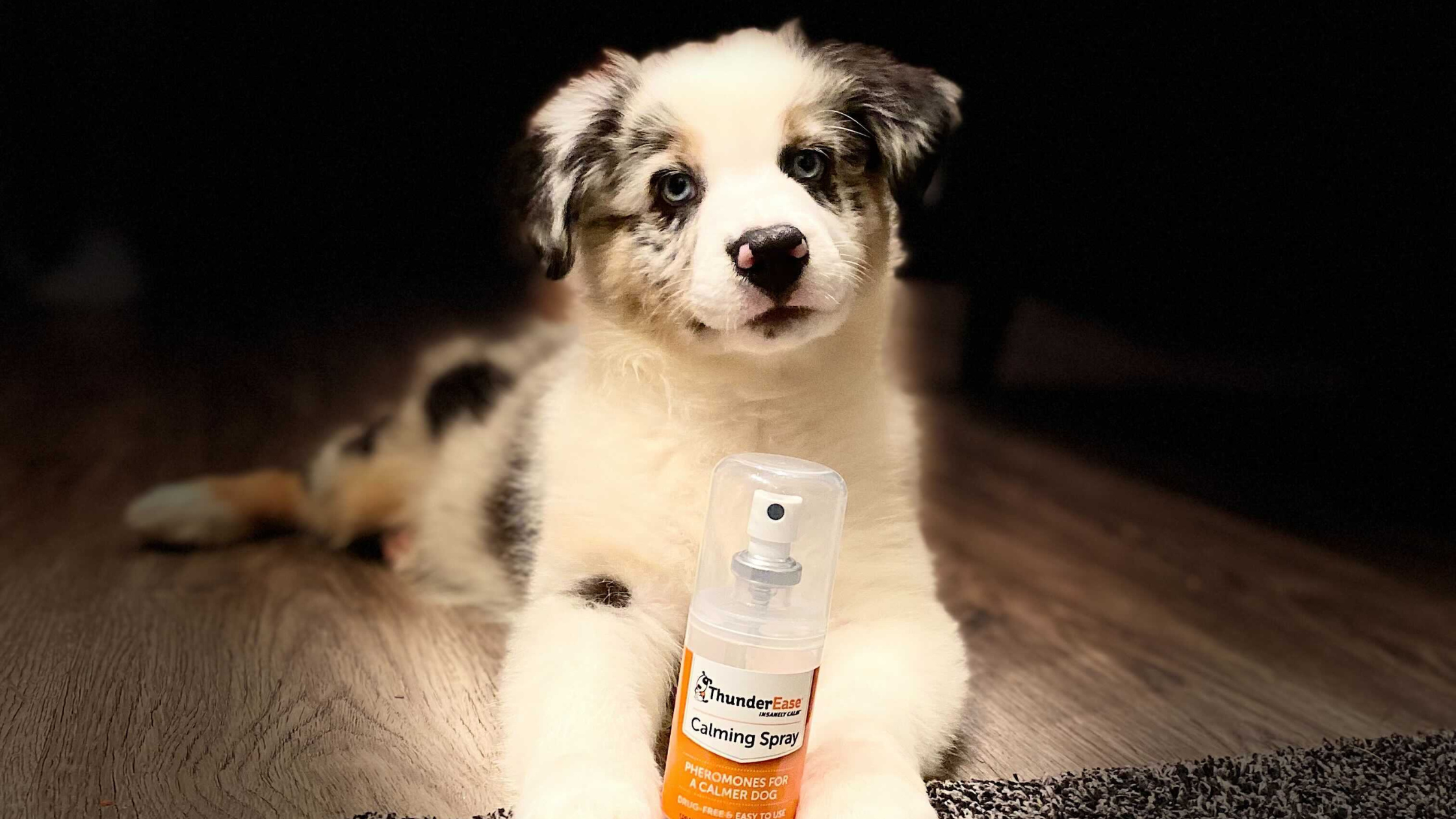 How to Use ThunderEase Spray
By mimicking the calming pheromone that a mother dog releases while nursing her puppies, ThunderEase helps your dog to feel calmer, more secure, and more comfortable!  
ThunderEase uses the #1 Vet recommended Adaptil formula, which helps dogs adjust to challenging situations and curb unwanted stress related behaviors.  ThunderEase Spray is perfect if you need on the go calm!  
If your dog gets anxious during travel or vet visits, the spray is a great option for you, because you can take it wherever you go!  You can also use ThunderEase calming spray in conjunction with the ThunderShirt for extra calming - there is a patch specifically for the ThunderEase spray on the ThunderShirt.  This pair works great for things like travel, fireworks, thunder storms, or separation anxiety!  While all of our products are effective individually, they work even better when used together!     
How To Use:
When using ThunderEase Calming Spray, you want to make sure you are spraying directly onto objects. Do NOT spray directly onto your dog.  You could spray in your car, in your dog's travel crate, in their bed, onto blankets, or directly on the ThunderShirt on the ThunderPatch.