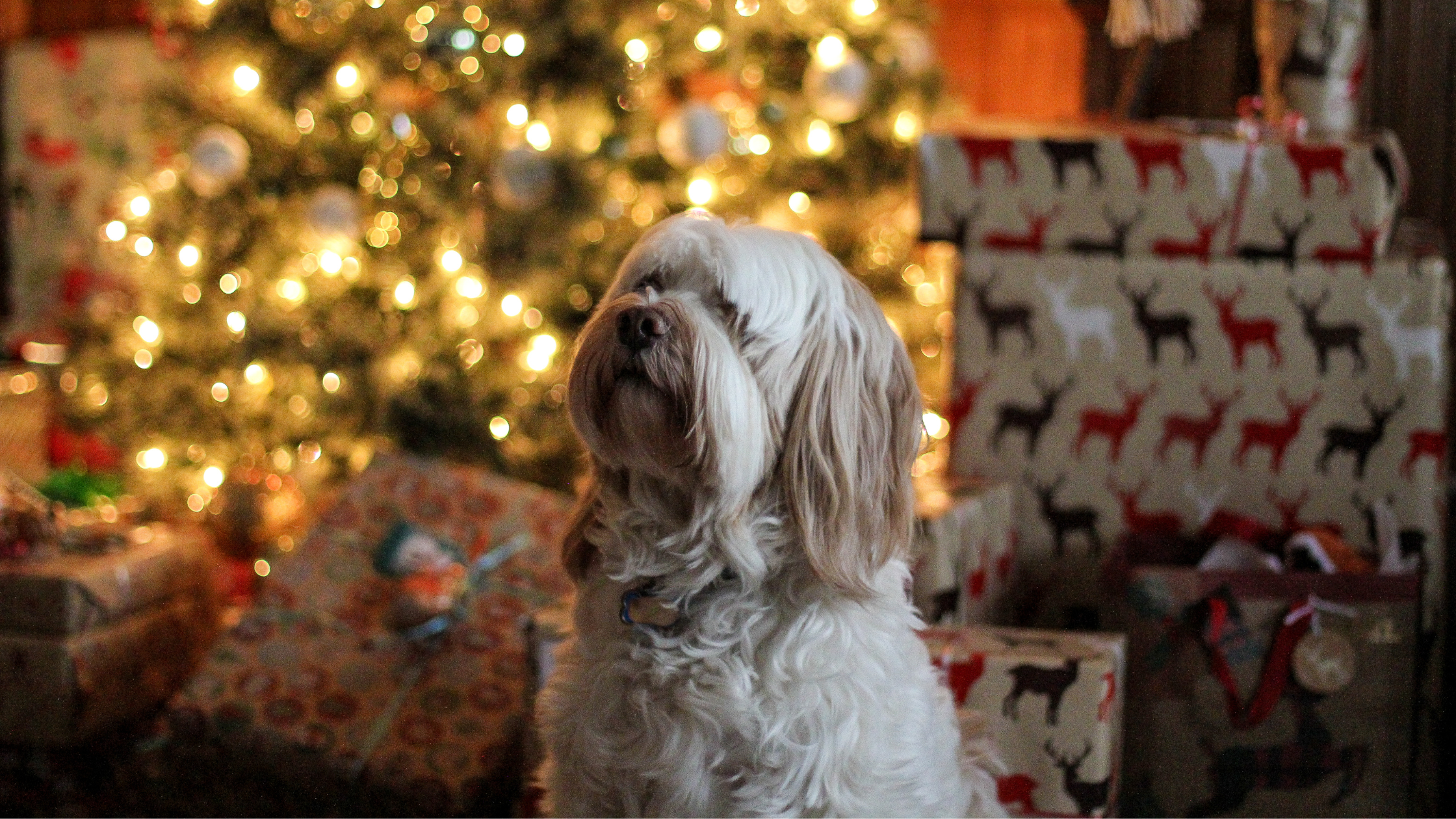 The Ultimate Gift Guide for Your Dog
Happy Howlidays! 'Tis the season for decorated trees and lawns, holiday films, visits to or from family, and of course, gift giving! Gift giving during the holiday season goes back to the 19th century and has grown over the years! From your parents, to your cousins, grandparents, etc.. gifts are being given throughout the holiday season but what about your dog? If your dog is like any of ours, they are already spoiled with toys, treats, and other fun things to increase their quality of life! So what do you get the dog who has everything? Well we've put together a few ideas to get you started! Keep reading for some ideas of where you can start your gift seeking journey.
For the Bored Dog in Your Life:
Do you find yourself constantly needing to give your dog attention to keep their mind stimulated? If so, then the perfect gift for your dog may be something that stimulates your dog's brain! What type of gifts can stimulate your dog's brain, you ask? Some of our favorite stimulating gifts include lick mats, maze feeders, treat mazes, and toys that move on their own or make noise when played with. Interactive toys are perfect for your bored dog! 
The key when buying one of these toys is that you cater the challenge level to your dog. Some dogs are great with level one challenge toys while others will need something larger and a little more complex to stimulate their brain enough. 
For the Escape Artist:
Does your dog tend to escape from your yard or home more than not? If so, then we would recommend getting your pup a tracker this Christmas! There are many different types on the market but we recommend getting one that is constantly connected via satellite so that if your dog does manage to get out you can find them ASAP and you don't have to rely on other device networks to find your beloved fur baby. 
One thing to note is that many of these come with subscription models and need to be charged to ensure that they will work. We recommend picking one that suits your lifestyle and budget the best! 
For the Troublemakers:
Before we get into gift ideas for the troublemaker in your home, we want to point out that your dog may be acting out due to stress and anxiety, especially if the trouble seems to go down when you're away. That is why for the "troublemakers" we recommend a pet camera for your home. A pet camera will allow you to keep an eye on your dog while they are home alone and, depending on which one you get, some even have the capability to video chat with your dog or dispense treats if your dog is behaving! 
For the Anxious Dogs:
We briefly touched on this in the previous section but if you are shopping for an anxious dog this holiday season then you have come to the right place! Our full line of calming solutions are the perfect way for you to give the gift of calm this holiday season.
ThunderWunders®: 
ThunderWunders® are a dog favorite because they taste so good!  ThunderWunders® Dog Calming Chews contain ingredients that help promote rest and relaxation for your dog, so you can spend less time struggling and more time snuggling. Packed full of thiamine, L-Tryptophan, melatonin, and other calming ingredients, our chews help your dog relax in situations that may cause them anxiety.
ThunderEase® for Dogs:
ThunderEase® helps your dog feel calm and comfortable by mimicking a mother's natural pheromones. Helps reduce some anxiety symptoms and unwanted behaviors. Help your dog feel safe and less stressed, totally drug free. ThunderEase® comes in a few different application methods including: diffusers, collars, and spray! 
The Original, Vet-Recommended, ThunderShirt®:
ThunderShirt's patented design applies constant, gentle pressure on a dog's torso, and this pressure helps to calm most dogs. ThunderShirt® is great for all types of anxiety, especially if your dog finds it calming to be held by you during stressful situations! 
Have A Holly Jolly Holiday!
Now that you have an idea of what gifts to get the dog in your life, it is time to get shopping! Now through December 24th, if you are buying on thundershirt.com, you can get free ThunderWunders® with your purchase of more than $39.95! That's the perfect way for you to try different calming solutions for your dog or getting gifts for multiple anxious dogs! We hope you are able to take advantage of this deal and that you and your furmily have a great holiday season! If you are giving the gift of calm this year, be sure to tag us in your holiday photos!