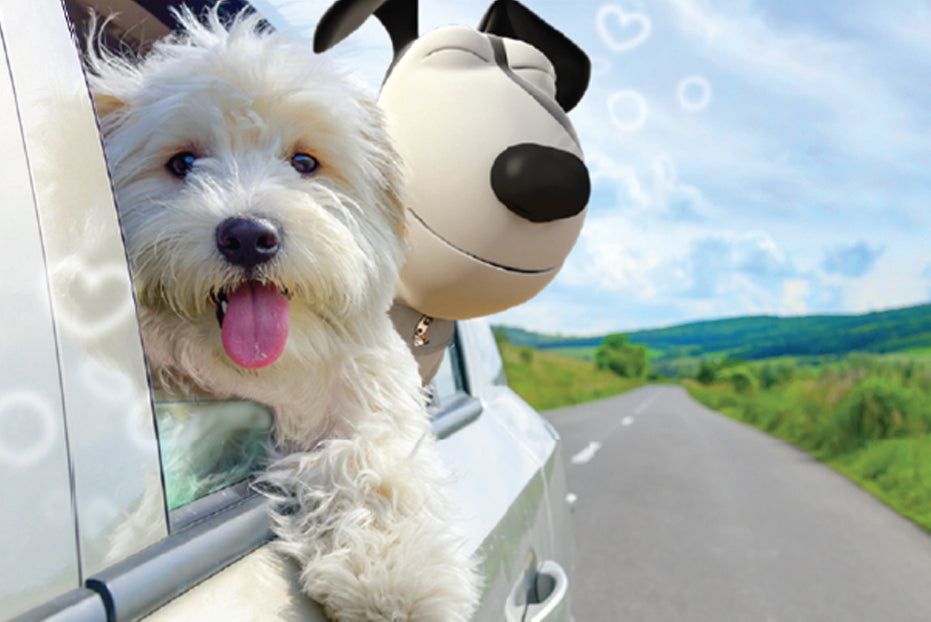 Using Pressure to Treat Dog Anxiety During Car Travel
WHAT IS CAR TRAVEL ANXIETY?
While many dogs enjoy car rides, for some others, a car ride can become a trip of anxiety or over-excitement. According to our survey of over 2,000 dog owners across the United States, over 5% of dogs suffer from issues during travel. These issues can create real problems for taking your dog to the veterinarian, the groomer, or anywhere involving a car trip. Many dogs are so fearful of traveling, that even getting them in the car can be a struggle. Other forms of travel are also difficult for many dogs. Air travel in particular can be a very traumatic event that often require heavy sedation.
SYMPTOMS OF DOG TRAVEL ANXIETY
Car travel anxiety can present itself in many ways such as carsickness, barking, whining, pacing, scratching and restlessness. Many dogs become dangers to themselves and others by jumping on the driver or otherwise distracting concentration from the road. Like other forms of dog anxiety, these symptoms can often result in injury to your dog, damage to your property, and expensive cleaning and repairs. These negative travel experiences can also compound the fear a dog already feels toward vet visits and groomer visits.
HELP YOUR DOG BE CALM & FEARLESS DURING CAR OR AIR TRAVEL
ThunderShirt has helped millions of dogs to become happy and safe travel buddies. Many dog owners that have previously been forced to use sedatives for their dogs during travel, are now able to travel "drug free"! ThunderShirt is a solution that is recommended by vets because it is safe and requires no medication or training.
THE EASY DOG TRAVEL ANXIETY SOLUTION – NO MEDICATIONS AND NO TRAINING NEEDED
Simply put ThunderShirt on your dog and observe the incredible difference during your next car trip or visit to the vet or groomers. The gentle pressure of ThunderShirt gives your dog the sensation of "hugging" which calms the dog. Many dog owners have reported how their dogs that previously went berserk and barked for the entire car ride now, with a ThunderShirt, lie down and even enjoy the trip! Unlike with medications, your dog won't be sedated, and you won't be making frequent vet visits for expensive prescription refills.